Five ways to keep your job
Is Technology Helping You Lose Your Job?
By Dave Marquard, CEO and owner of SuperFlash®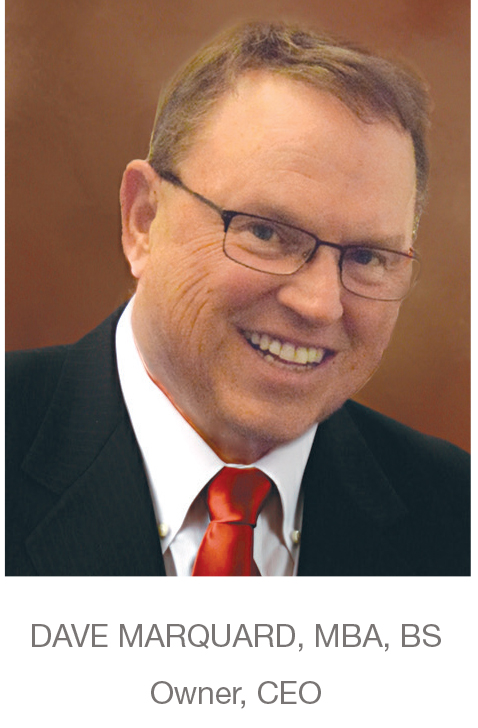 Technology, most of us will admit is rapidly increasing the speed of change because it makes decision making information and data available faster and more complete than ever before. Examples abound, such as digital reporting of phone activity, web browsing, input and output metrics, ERP / CRM software, lean manufacturing such as TPS, DBS, etc.
Recently, I visited one of our regular suppliers and was surprised to discover a new interim manager at the front desk. The previous manager lasted about nine months, and the manager he replaced had a seven year run before being terminated.
Your first thought might be "that is a tough place to manage or be managed" and I think you might be wrong on both counts. Both managers were surprised when their regional vice president showed up unannounced mid-week and unceremoniously terminated them. Termination, if you have never experienced it from either side, is the industrial version of capital punishment. No one enjoys it, doing it or having it done to them.
In today's competitive economy, it will take on average one month for every $10,000 in salary to find a job or replacement employee or manager. It may require, and often does, relocating or relocating someone to a new location miles and miles from family and friends. Relocations are expensive for both sides, employee and employer.
So how do you avoid losing your job or having to fire someone? First, today's technology is accelerating the axiom "sooner or later you will get paid for the value you produce" (or don't produce, as the case maybe)". Why? Because information and data on performance (or lack of performance) is rapidly and easily available.
Let's look at the some of the popular ways to keep (or do reverse and lose) your job:
BE A PRODUCER: It's pretty simple, yet a lot of managers and employees don't get it. Get things done and done on time. There is a myriad of time management techniques & technologies. Pick one or two and apply them. Excuses do not pay the bills and patience with them is getting shorter all the time. If there are a lot of policies and procedures in your organization, here is a revolutionary idea, follow them. Policies and procedures were developed to help you avoid problems.

ATTITUDE: If you think you can afford a poor attitude, think again. What's so destructive about a bad attitude? Businesses are organizations of people helping each other, a bad or poor attitude will drive people away. No one can afford that and neither can or will your organization. Fix it and fix it fast or someone will likely fix it for you. Remember "Attitude more than aptitude determines your altitude" (or lack of same).
LACK OF ENTHUSIASM: This includes work ethic and creativity. Technology has made value creation transparent. Everyone can see who is working at 100% or 110% or 70%. If you think you are fooling someone, you are wrong and your days at work are numbered. And if you're waiting for someone to "pay you what your worth" before you go to work or put in that extra effort, you will likely find yourself out of a job first. You know or you should know it, and your boss definitely knows it. In today's economy there are people waiting in line to take your job right now. Frankly, you can't lose by being enthusiastic and creative on the job even if you don't like someone and / or something. Why, because you are gaining valuable experience, building habits that will serve you well, relationships inside and outside work, and your own "brand". All very important and will serve you well in the future.

COMMUNICATE, SHARE, AND HELP OTHERS: Organizations are teams of people helping each other. Communicate, share information, and help others. That person or persons you helped could be your new boss, peer, subordinate, mentor, and major participant in your network. Every key employee knew the managers I mentioned in the first paragraph were in trouble months before they were fired. Did they communicate it to the managers, I don't know, but I know if they did, the managers didn't listen.

"WHAT ARE THE FIRST THREE THINGS YOUR REPLACEMENT WILL DO": Think about that and do them. Don't wait for your replacement to do them.
Technology can help you and it can hurt you. Make it help you.